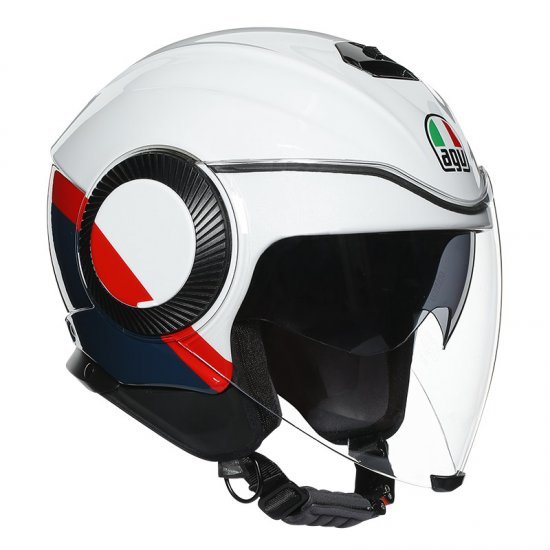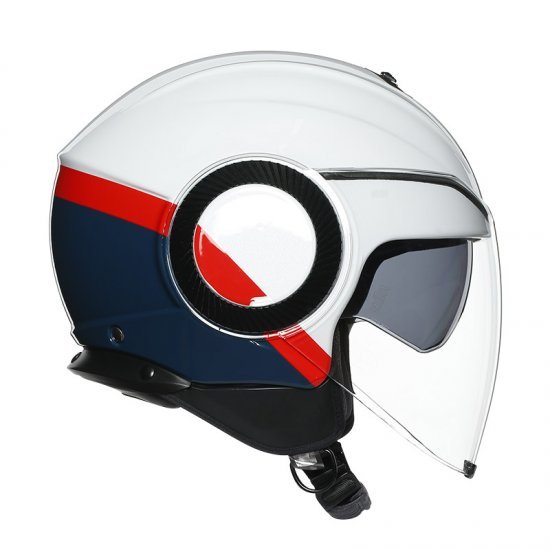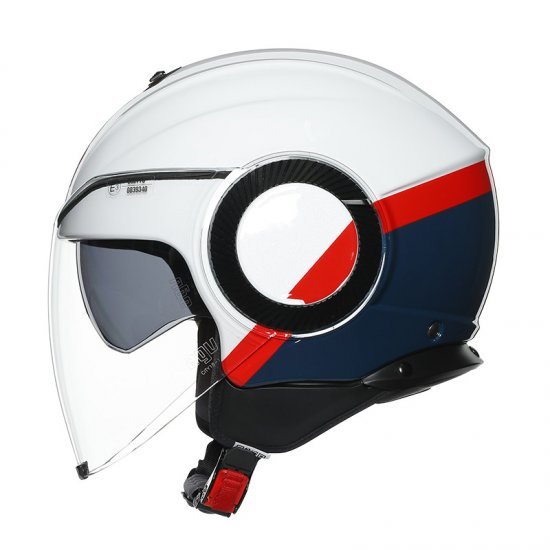 -14 %



Agv Orbyt Block White Red Fluo Open Face Helmets
The ORBYT is the new jet helmet from AGV designed to offer excellent comfort, protection and freedom for driving in the city. It is equipped with a wide screen and a practical sun visor (can be activated from the outside). It's the successor to the fluid.
Main Features:
External shell made of HIR-TH (High Resistant thermoplastic) resin.
Available in 2 sizes of outer shell for a better fit of any size.
Internal EPS shell in 2 sizes and 3 densities for optimum shock absorption.
The ventilation system IVs (Integrated ventilation system) consists of an adjustable air intake located at the top in the front. It has been strategically placed to receive the most airflow.
Internal insole and Dry-Comfort with sanitizing treatment, completely removable and washable. The protective neck cushion is not removable.
The Design of the quilted sides, which is optimized for wearers of glasses.
Large transparent screen with Antirayas treatment that covers below the chin level.
Sun visor with integrated removable antirayas treatment without the need for tools.
Control viewer Sun mechanism: it allows to operate the sun visor by rotating the circular plate of the left side of the helmet.
Micrometric closure system.
Predisposition for the installation of a universal communication system (not included).
Approvals: ECE 22.05.