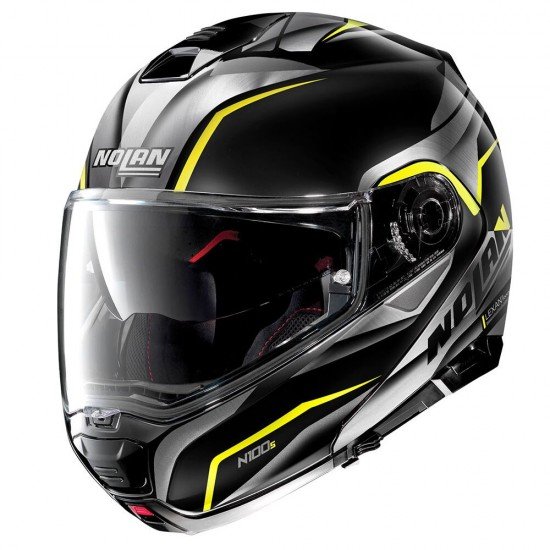 -23 %
Nolan N100-5 Balteus N-com Yellow Glossy Black Modular Helmet
This is Nolan's new top-of-the-range flip-up helmet. It is characterised by its elegant design, its many technical features and the wide range of colour and graphics available. Its compact size (thanks to the availability of two outer shell sizes), double P/J homologation, an ultrawide visor, VPS sun screen (adjustable in various positions and fitted with the automatic retraction system), AirBooster Technology upper ventilation system, rotation of the chin-guard with elliptical motion, exclusive double-action chin-guard opening mechanism, Microlock² double-lever retention system with micrometric adjustment, innovative Clima Comfort inner comfort padding (with micro-perforated fabrics) and set up for the N-Com communication system make the N100-5 one of the reference-point flip-up helmets for the most demanding of motorbike tourists.
- P/J Homologation.
- Ultrawide Visor
- Pinlock® Fog-resistant inner visor
- VPS Sunscreen with UV 400 Protection
- Dual Action
- Microlock².
- Ready N-Com.