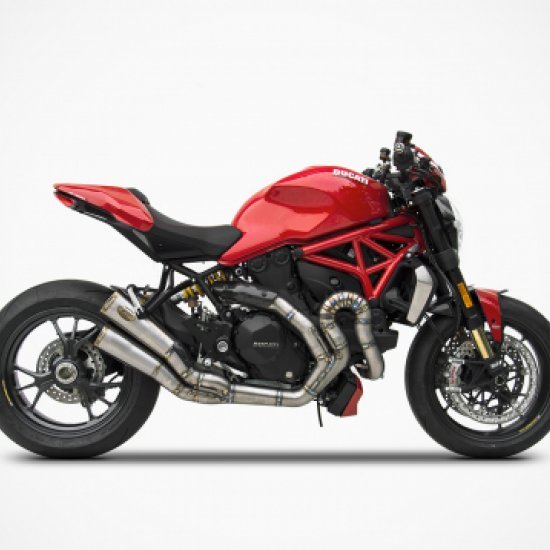 -33 %
Zard Steel Racing Full Kit For Ducati Monster 1200 R-S M.Y. 2016-2018 Part # ZD126SKR
The price is all inclusive of Shipping Charges, Custom Duties and Taxes for the United States.

Loaded with below features;
Zard products are the perfect combination between craftmanship and technology.
We use high quality raw materials: from stainless steel (AISI 304) tubes and plate to titanium and carbon fiber.
Every single exhaust is realized by out qualified welders and tested on the road and on standard rolling test bench.
The black ceramic coating resists till 1000°C. Zard men follow every production process with a very keen attention and authentic passion.
ORIGINAL EXHAUST WEIGHT: 12 KG
ZARD FULL KIT WEIGHT: 8 KG
Dispatch Time : 5-7 Weeks
Special Order for you
Ask any question to us at care@motride.com, one of our sales rep. will reply to you as soon as possible.